here is I am giving information on vacancy in Xylopia labs.
Company Overview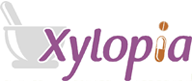 Xylopia founded in October 2009 and established as a formulation CRO in January 2010.
Xylopia established with the strength of mere 15 people, which is now more than 70 and still growing…
Xylopia offers comprehensive solutions for preformulation, formulation development of conventional and novel drug dosage forms, analytical method development and validation, stability and scale up. We also provide services for bioavailability, bioequivalence, bioanalysis, pharmacokinetics, biostatistics and clinical diagnostics. Add to the above, we offer solutions for commercial manufacturing by coordination of outsourced contract manufacturing services at locations where we enjoy a preferred customer status.
Formulation Development
Preformulation studies
Reference product characterization
Prototype formulation development
Full formulation development
Scale up at the manufacturing site
Technology transfer documentation
Expertise in the field of modified release dosage forms based on multi particulate systems as well as matrix based systems
Lab capable of handling products which requires low humidity (Lab can attain % RH of around 30% maintaining the temperature below 25°C)
Vacancy in Formulation Development Department
We have vacancy in formulation development department for person having experience of 4 to 6 years for regulated market specially US and Europe experience is preferred first.
Note:
Xylopia labs is located in Ahmedabad and its Subsidiary of Zydus Cadila.